2nd Annual
Kevin Regan Memorial
Golf Outing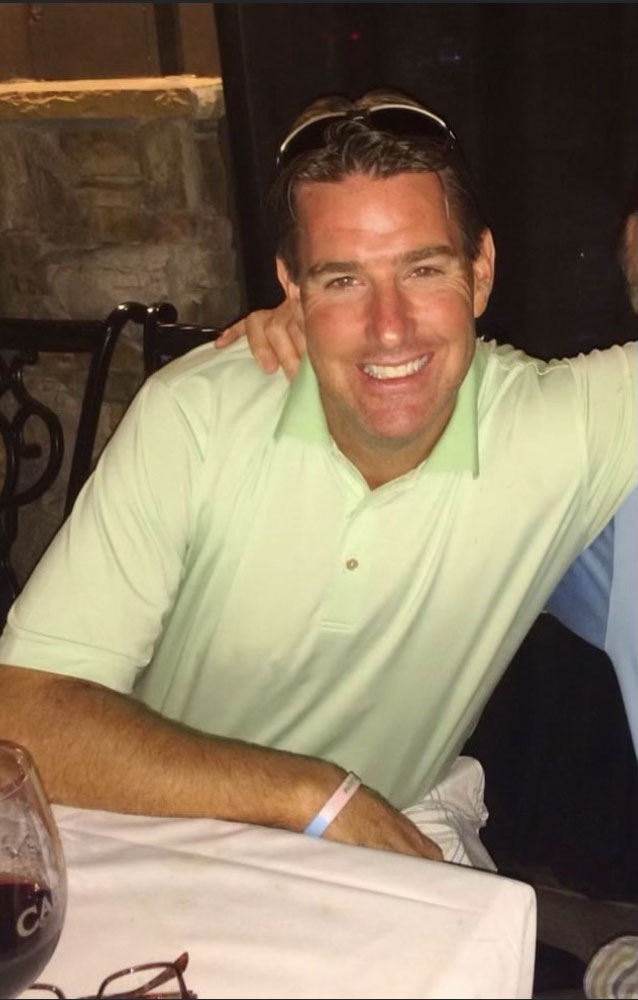 The 2nd Annual Kevin Regan Memorial Golf Outing benefitting the Lauri Strauss Leukemia Foundation will take place on Monday, July 18, 2022 at the North Hempstead Country Club.
Kevin, who was raised in Manhasset, was a resident of Port Washington for 13 years prior to his death on February 21st of last year. Kevin would have turned 49 on July 10.
This event is being held to honor the life of a man who meant so much to so many and who was taken from us way too soon.  A portion of the money collected will be directly donated to the Lauri Strauss Leukemia Foundation.  The LSLF is a charity that was near and dear to our beloved Kevin and his family.  The wonderful people behind LSLF took a vested interest in Kevin's cancer battle.
They were always available to us as we navigated his misdiagnosis and eventual diagnosis of Myeloid Sarcoma, a rare subset of Acute Myeloid Leukemia.  That was a particularly tough time for us but it was made infinitely better by their understanding and compassion.
Kevin was that guy – the guy everyone gravitated toward.  He had natural charisma, a sharp wit, and a dazzling smile that could certainly light up a room.  We all miss him so dearly but none more than his 2 beautiful children – his Sami girl and his mini-me, Finn.  His loss continues to be felt so deeply by so many but we remain inspired by him to live our lives the way he did – with humor, courage, and always with love in his heart.  I'm certain he would love the idea of people gathering together in his honor to play golf and celebrate his life.  I know he wishes he could join us.
We hope you will join us on July 18 to honor Kevin and support the Lauri Strauss Leukemia Foundation, a local charity doing a world of good.
Pre-registration is required
Event Venue
North Hempstead Country Club
291 Port Washington Blvd
Port Washington NY 11050
EVENT SCHEDULE
Registration – 11:00 AM
Lunch – 12:00 PM
Shotgun Start – 1:00 PM
Cocktails – 6:00 PM
Dinner – 7:00 PM
Event Details
$400 Per Person for Lunch/Golf/Dinner
$175 Per Person for Cocktails & Dinner Only.
Raffle & Prizes
50/50 
There will also be a raffle the day of the event